Technology Empowerment Never Stops DeltaFrontier, a regional solutions distributor established in Singapore, specializes in Artificial Intelligence and Internet of Things technology.  DeltaFrontier aims to be a leading-edge provider of smart workspace and digital transformation solutions by offering a wide range of products and solutions catering to the needs of different customers. Since 2019, we have completed over 200 deployments in the Southeast Asian region to commercial corporations, government, healthcare, and K12 education institutions. Going forward, we are implementing a strategic go-to-market plan and have successfully established market penetration from 0 to 1 by working in tandem with our strategic partnerships.
Careers
Looking for a new challenge?
DeltaFrontier is in the process of bringing forth a new era of artificial intelligence and IoT technology. We are a fast-growing company led by a management team holding decades of experience in this industry. Equipped with a strong vision and an aggressive growth plan, we are looking for proactive, innovative, and independent problem-solvers to join us in achieving our goals.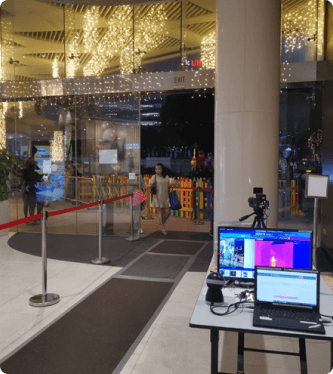 Singapore
1 North Bridge Road,
23-09 Singapore 179094
Tel: +65 6962 6981
Mobile: + 65 8126 6981
Email: sales@DeltaFrontier.com
Malaysia
Unit B-6-13/14, Level 6, Block B,
Southgate Commercial Centre,
No. 2, Jalan Dua Off Jalan Chan Sow Lin,
55200 Kuala Lumpur
Tel: +(603) 9222 1222
Email: sales@DeltaFrontier.com